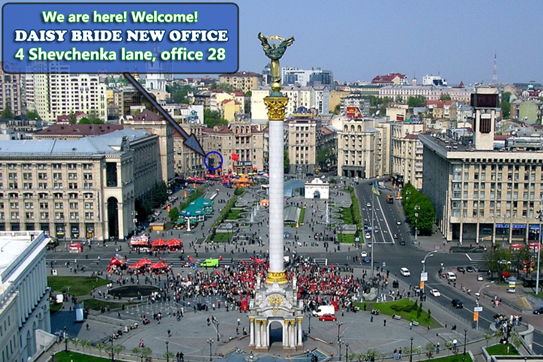 Daisy Bride Marriage Agency
Our office is located right in the heart of Kiev – see the picture above and this video!
We are right on Maydan Nezalezhnosti (Independence square)!!!
20 meters up the street from McDonald's, so we are easy to find!
Our address is:
provulok Shevchenka #4 (Shevchenko lane) office 28.
The entrance is on the left side of McDonald's building.
you can give us a call and we will meet you in front of McDonalds and take you to the office. WIFI internet is available at our office if you want to come with your computer.
e-mail us: daisybride@gmail.com
cell(mobile): +38 050 333 65 46 or +38 099 0155498
skype: daisybride